"Waterproofing now a day is very essential almost for all house, may be it a new construction or old. If you want to make waterproof of your roof, exterior surface, plinth beam, floor for bathroom,kitchen etc  during the construction, then it will a great decision from your end, that will extend the life of your building much more than usual."
Come out with a permanent solution from the regular Damp Issues, severe heat from RoofTop of your Home. Fix your Leaking Roof by the Experts like us, and live in a Healthy Cool  Home. Premium Quality Products. On Time Completion. Experienced Skilled Team. Affordable Rates.
We have the solution that will fit for every customers, but the longevity definitely depends upon the budget. Please call us today for a free consultation.
Year 2023 is most hottest year from previous few years, Telengana Govt has started Cool Roof Policy from this year to keep safe from severe heat and also to save electricity and make the enviournment polution free from CFL released from AC.
To know more please click on this link: https://www.telangana.gov.in/PDFDocuments/Telangana-Cool-Roof-Policy-2023-2028.pdf
Currently we use the brands like…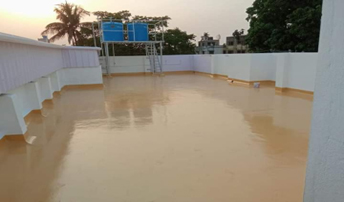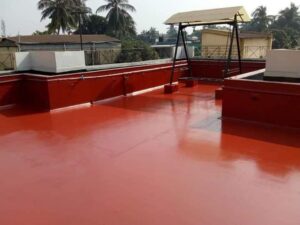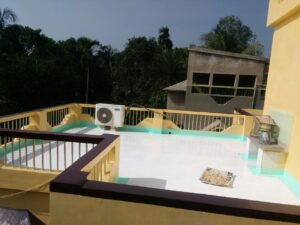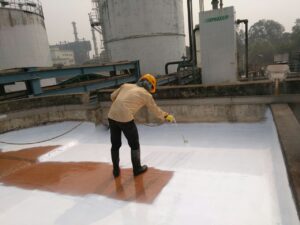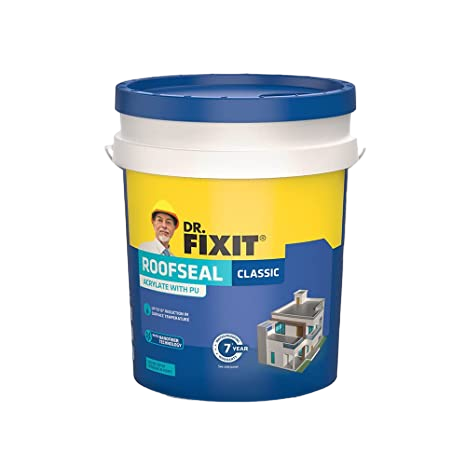 Features & Benefits:
Unique, heat reflecting roof waterproof coating
7 Years waterproofing warranty
PU Acrylic hybrid emulsion technology
Reinforced with nano fibres
Tough durable elastic membrane with > 200% elongation
Surface temperature reduction upto 10ºC
High material and labor saving.
Curing time 24 hours
Job completion period according to roof area
No of coating 3